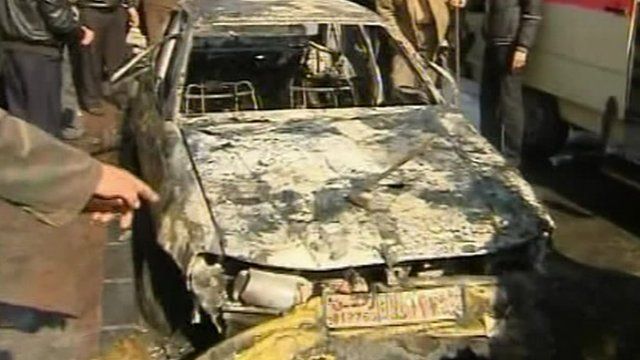 Video
Syria 'suicide attacks' kill 30
The Syrian government says more than 30 people have been killed in two suicide car bombings outside security service facilities in the capital, Damascus.
State TV earlier said suspected al-Qaeda militants had targeted bases of the General Security Directorate and another agency in the Kafr Sousa area.
But opposition activists said the government had staged the attacks to influence an Arab League observer team.
The BBC's Jim Muir reports from Beirut.