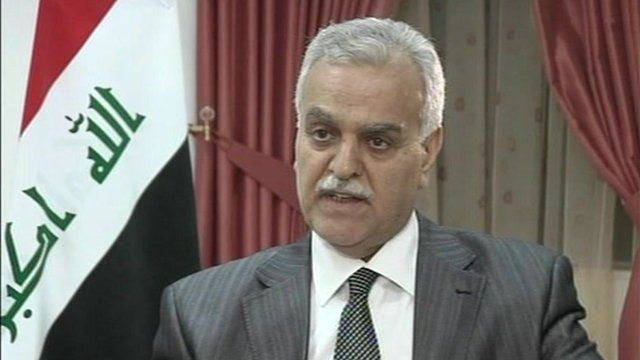 Video
Iraq PM 'must take responsibility' for turmoil
Iraq's Vice-President Tariq al-Hashemi has said Prime Minister Nouri Maliki must take responsibility for the turmoil in the country.
Dozens of people were killed in a string of blasts across the capital, Baghdad, on Thursday.
In an interview with BBC Persian's Jiar Gol, Mr Hashemi, who is subject to an arrest warrant on terror charges, said that Mr Maliki should be focusing on security, not "chasing patriotic politicians".
Go to next video: Multiple Iraq blasts kill dozens