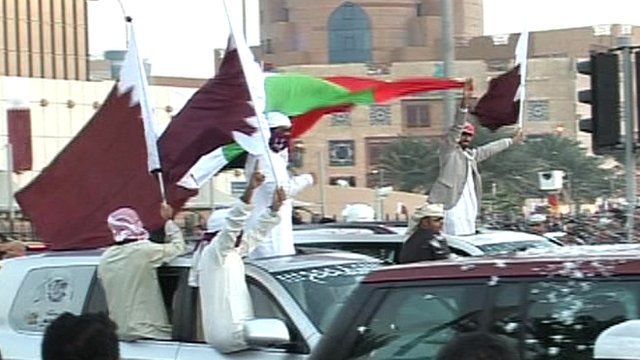 Video
Qatar faces criticism over Arab uprising support
The unrest in the Middle East during 2011 has allowed the small state of Qatar to significantly rise to prominence.
The country was heavily involved on the side of the rebels in Libya, including military action, and has been strongly critical of President Assad of Syria.
However, as Michael Buchanan reports from Qatar, it now faces criticism that it is pushing an Islamist agenda in the region.
Go to next video: Libyan spy chief tracked to Qatar