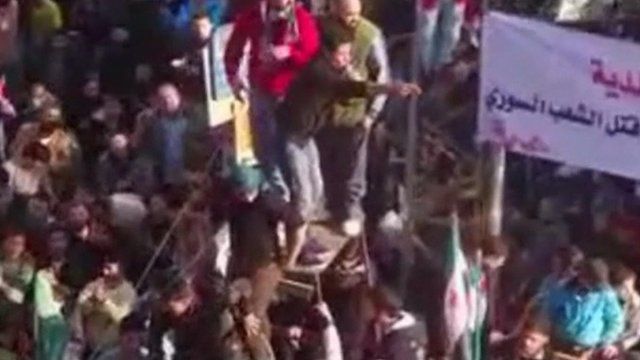 Video
Syria detainees hidden, says Human Rights Watch
Syrian state TV says the authorities have released 755 people detained during the nine-month-old uprising against President Bashar al-Assad.
Observers from the Arab League are on the second day of their mission to Syria designed to stop the violent suppression of anti-government protests.
Human Rights Watch director Wenzel Michalski said eyewitness testimonies suggested the authorities had moved many detainees to military sites, with the aim of hiding them from the observers.
Go to next video: 'Scores die' in new Syrian clashes