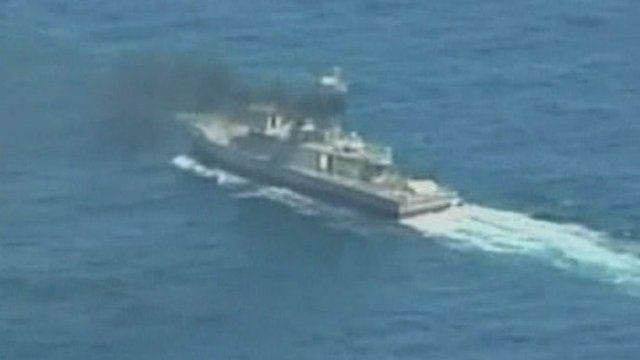 Video
US warns Iran over disruption to shipping
The US Navy has warned it will not tolerate any disruption of international shipping through the Strait of Hormuz, at the mouth of the Gulf.
The comments follow Iranian naval exercises close to the strait, and statements from Tehran that they could close it if the West imposes new sanctions.
Tom Esslemont reports.
Go to next video: Russia rules out new Iran sanctions