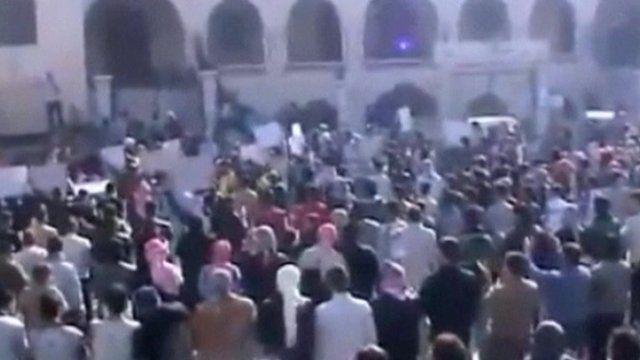 Video
Unrest flares as observers tour Syria
Arab League monitors are visiting three more troubled Syrian cities to check if government forces are complying with a peace plan.
The observers, split into teams of about 10, travelled to Hama, Idlib and Deraa, where anti-government protesters continue to clash with security forces.
They earlier visited Homs - a focal point of the unrest.
Meanwhile, unconfirmed reports said violence had broken out in the capital Damascus, which was also being visited by monitors.
Jim Muir reports.
Go to next video: Syria violence 'clearly continuing'