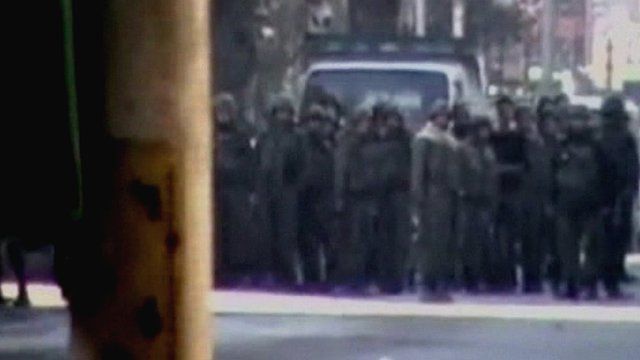 Video
Syrian activist Mar: 'Damascus is on fire'
As Arab league monitors continue to visit cities in Syria, an activist named Mar in Damascus tells the BBC he feels their presence is not necessarily going to help the protesters.
On Thursday activists said that at least 40 people were were killed by security forces, mostly in areas where the monitors were visiting.
Mar says: "The monitors' mission doesn't really reflect back on the needs of the protesters - those who are out on the streets.
"We see that they are wasting a lot of time; they are not in active communication with the parties that should be organising their visits to the hotspots.
"I don't want to jump into assumptions but time is ticking out.
"The whole world is watching and people are getting killed and that's a fact."