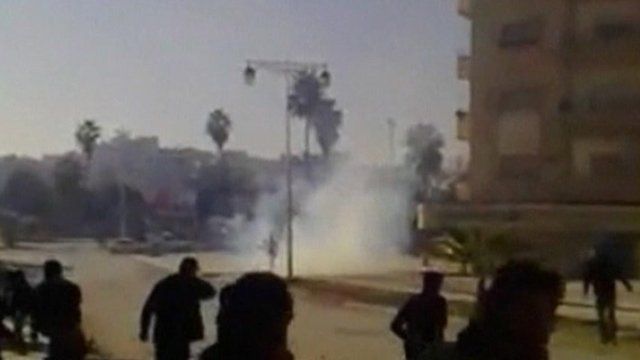 Video
Syria activists plan more protests
Activists in Syria are planning more demonstrations during the day as Arab League observers continue to visit towns which have seen some of the worst violence against anti-government protesters.
The official monitors are meant to be overseeing a peace plan but there were more clashes on Thursday with government forces accused of killing as many as 40 people.
Opposition leaders say they are losing faith in the monitors and have warned that time is running out for them to achieve their goals.
Tom Esslemont reports.
Go to next video: Syria 'frees 755 held in unrest'