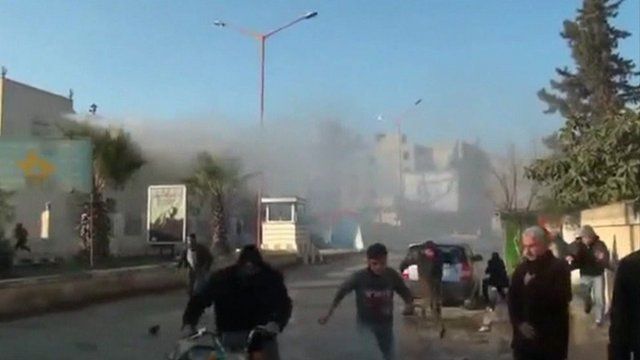 Video
Syria: Monitors dispute sniper incident
Arab League observers in Syria have given apparently conflicting accounts of an incident said to have involved snipers in the restive city of Deraa.
Footage posted online appears to show one official saying he had seen government snipers on rooftops and calling for them to be withdrawn.
However in a BBC interview, the chief of the Arab League mission later denied that the official had seen the snipers.
Violence in Syria has continued unabated despite the monitors' mission.
Jon Donnison reports.
Go to next video: Syria sniper account disputed