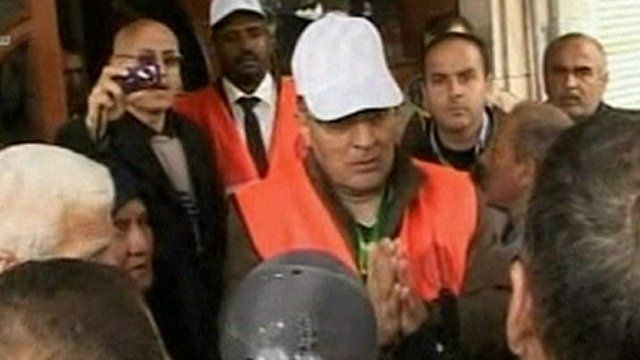 Video
Arab body urges Syria monitor mission end
An advisory body to the Arab League has called for the organisation's observers to be withdrawn from Syria because of the ongoing crackdown on protests.
The speaker of the Arab Parliament said the monitors had to leave, "considering the continued killing of innocent civilians by the Syrian regime".
Their mission is to monitor a peace plan drawn up by the Arab League, but there has been no let-up in the violence since the observers started their work on Tuesday.
Daniel Griffiths reports
Go to next video: Syria observer 'angry at snipers'