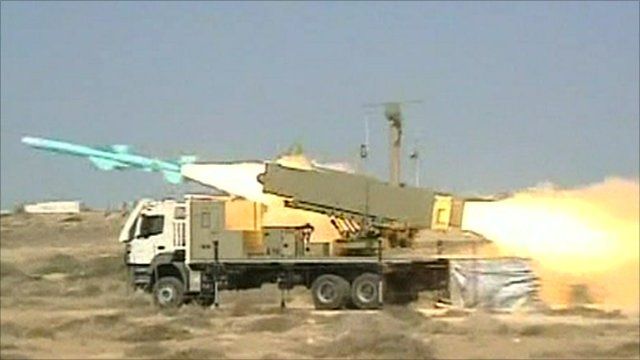 Video
Iran test-fires more missiles in Gulf exercises
Iran says it has successfully test-fired two more missiles, including a surface-to-sea missile, to end a 10-day naval exercise in the Gulf.
On Sunday, Iranian media reported that a medium-range surface-to-air missile had been successfully launched in the Strait of Hormuz, through which up to a third of the world's oil passes.
James Reynolds reports.
Go to next video: Iran 'test-fires missile'