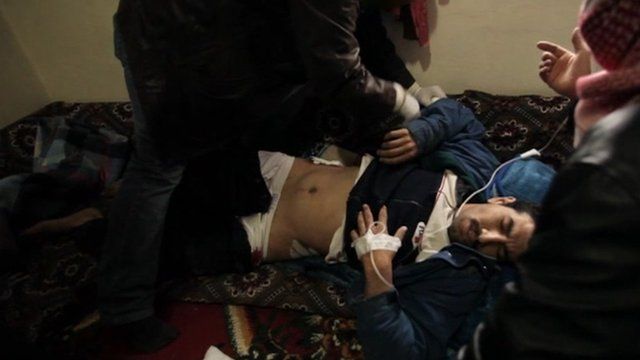 Video
Syrian rebels smuggle injured out for safe treatment
Pressure is growing on the Arab League's team of monitors in Syria. They are tasked with monitoring violence between government forces and the opposition.
But activists are now suggesting the monitors are not getting a full picture of the situation.
Our correspondent Paul Wood has been meeting Syrian civilians injured in fighting in recent days who have now managed to cross the border into northern Lebanon.
Go to next video: Syrians still at risk from snipers