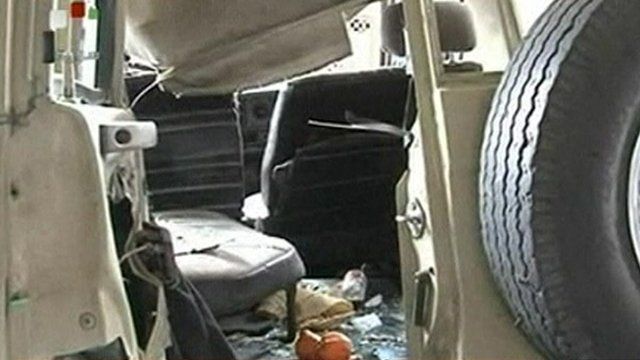 Video
Syria unrest: Ten dead in Damascus blast, says state TV
Authorities in Damascus have condemned what they describe as a terrorist attack by a suicide bomber on an eastern suburb of the Syrian capital.
It seems the target may have been a bus transporting security force personnel.
State media reports multiple fatalities though casualty figures have not yet been released.
Two weeks ago Damascus was rocked by a double suicide bombing which coincided with the arrival of Arab League monitors in Syria.
Democracy activists have called for mass protests to signal what they see as the ineffectiveness of those monitors in the face of continued Government repression.
Mike Wooldridge reports.
Go to next video: Syria observers' breakaway visit