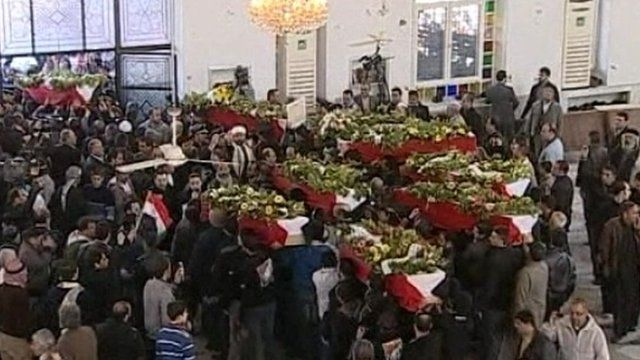 Video
Syrian government buries bomb victims
Thousands of people have taken part in a massive government-organised funeral ceremony for victims of Friday's bomb attack in the capital Damascus.
At least 26 people died in the attack, some of them from the security forces.
The government has vowed to "strike back with an iron fist" against the perpetrators, but opponents accuse the authorities of staging the attack.
BBC's Lina Sinjab said the situation is Damascus was "very concerning" and that people were being much more cagey about their movements, fearing more attacks to come that would disturb the security of the city.
Go to next video: 'Ten dead in Damascus explosion'