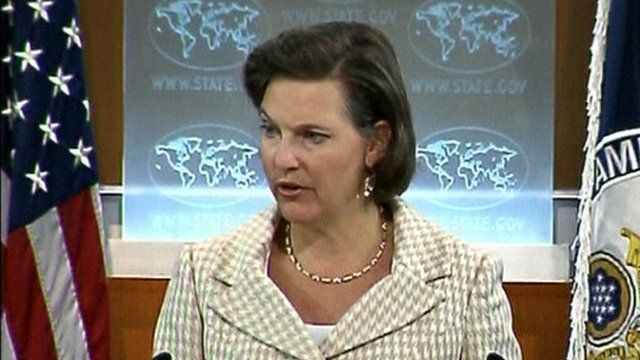 Video
Iran's uranium enrichment is escalation, says US
The US has said Iran's enrichment of uranium at an underground site is "a further escalation" of its ongoing violation of UN resolutions.
The warning comes after the UN's nuclear watchdog confirmed that Tehran had begun enriching uranium up to 20% at its northern Fordo plant.
Analysts say 20% enrichment is an important step towards making uranium weapons-grade, but Tehran says it is for purely peaceful purposes.
In Washington, state department spokeswoman Victoria Nuland said that news of the activities at Fordo, near the city of Qom, came as "no surprise" and raised further doubts about Tehran's intentions.