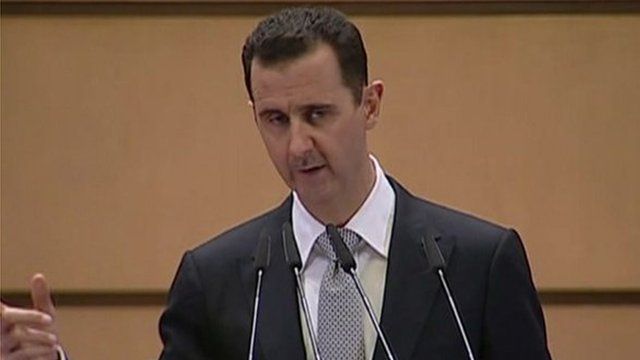 Video
Syrian President Bashar al-Assad defiant amid bloodshed
Syrian President Bashar al-Assad has given a rare public address in which he said he remained in power "with the support of the people" and would leave only with "the will of the people".
His comments came despite 10 months of anti-government protests that show no sign of slowing.
Violence, which the UN estimates has claimed more that 5,00 lives, is continuing despite the presence of Arab League observers meant to oversee a peace plan.