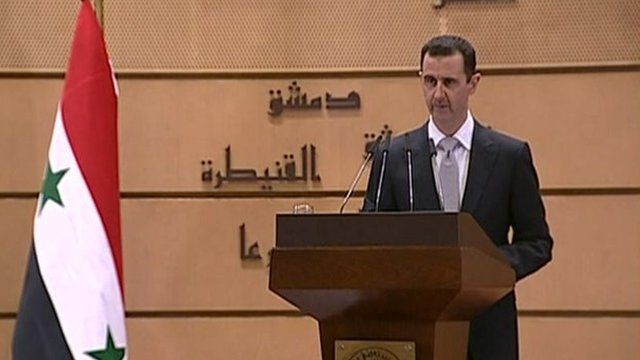 Video
Syrian President Bashar al-Assad vows to defeat 'plotters'
Syrian President Bashar al-Assad has accused plotters of trying to destabilise Syria by spreading fear, desperation and despair.
His comments came in a rare address and amid continuing anti-government protests and bloodshed.
The UN said last month that more than 5,000 civilians have been killed since demonstrations began in March 2011.
President Assad's crackdown on the protests has led to international condemnation and sanctions.