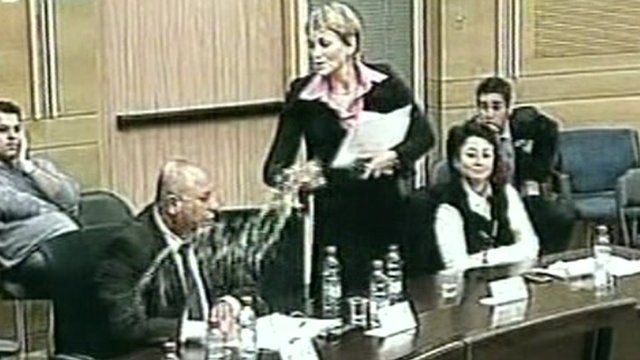 Video
Israeli MP suspended for throwing water over opponent
An Israeli politician who cooled a heated debate at a Knesset Education Committee by throwing a glass of water over an opposing colleague, has been suspended for a month.
The unusual breach of protocol came after right-wing MP Anastassia Michaeli of the hardline Yisrael Beitenu argued with Labour party backbencher Ghaleb Majdale.
Ms Michaeli became angry after he told her to "shut up" during a debate on the participation of an Arab-Israeli school in a human rights march.