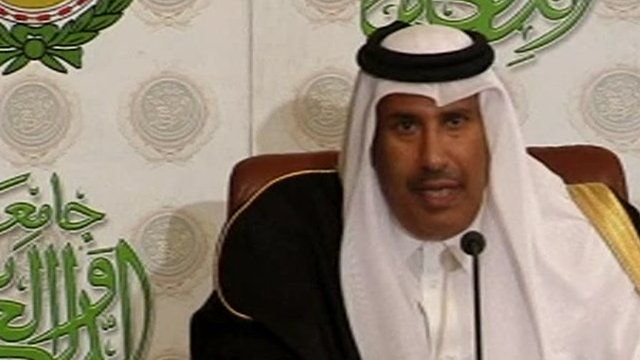 Video
Arab League sets out vision for Syria reforms
The Arab League has outlined a series of steps it wants Syria to undertake to end the violence in the country.
At a news conference in Cairo, Qatari Prime Minister Sheikh Hamad bin Jassim al-Thani read out a statement laying out an ambitious plan of political reform to restore "stability and security".
The league called on the Syrian authorities to form a national unity government to include the opposition in two months.
It said both sides should end the bloodshed, urging President Bashar al-Assad to hand over power to his deputy.
Go to next video: Arab League calls for Syria 'unity'