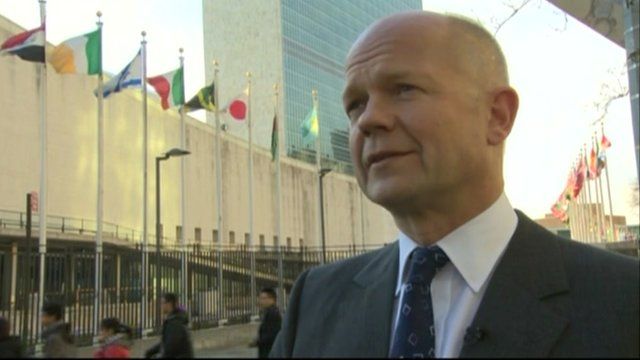 Video
Hague seeks Syrian resolution support
UK Foreign Secretary William Hague has expressed support for a proposed UN resolution on Syria and said that Russia would be increasingly isolated across the Arab world if it vetoed it.
The Western-Arab drive to adopt a UN resolution on Syria is a "path to civil war", Russian Deputy Foreign Minister Gennady Gatilov has warned.
The resolution will be discussed at an imminent UN Security Council meeting on the deepening Syrian crisis.
Go to next video: Army 'regains Damascus suburbs'