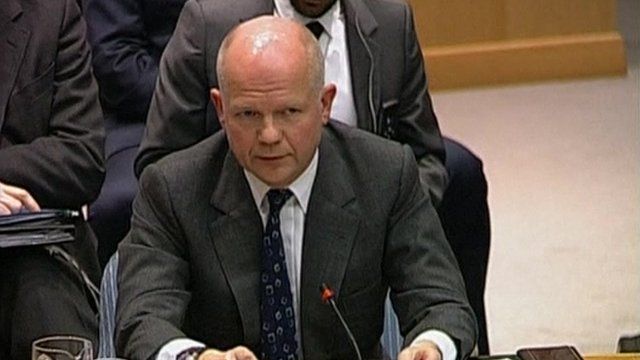 Video
UN must agree on Syria resolution, says Hague
The United Nations Security Council is meeting to debate whether to adopt a draft resolution on Syria.
The council is deciding whether to adopt an Arab League plan calling for an end to violence and for President Bashar al-Assad to stand down.
The UK's Foreign Minister, William Hague, urged the council to agree to a resolution saying "to fail to do so would be to undermine the credibility of this council".
Go to next video: Plea to 'end bloodshed' in Syria