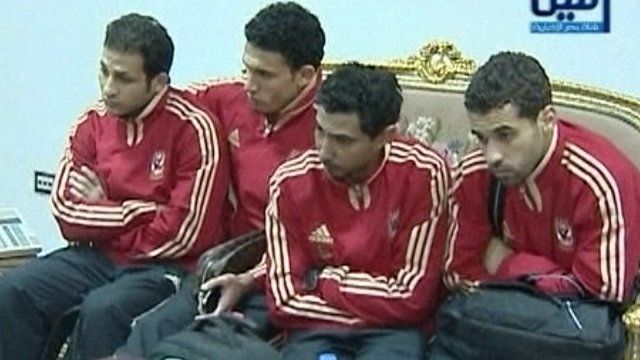 Video
Hussein Tantawi: 'Egypt will not be destabilised'
Three days of national mourning have been declared in Egypt after 74 people died in clashes between rival football fans in the city of Port Said.
Hundreds more were injured as fans invaded the pitch after a match between top-tier clubs al-Masry and al-Ahly.
Field Marshal Hussein Tantawi, the head of Egypt's ruling army council, has been to an airbase near Cairo to meet al-Ahly players who were flown back from Port Said on a military aircraft.
He urged people not to ''remain silent'' and said ''those trying to destabilise Egypt will not succeed''.
Go to next video: Egypt football fans turn to politics