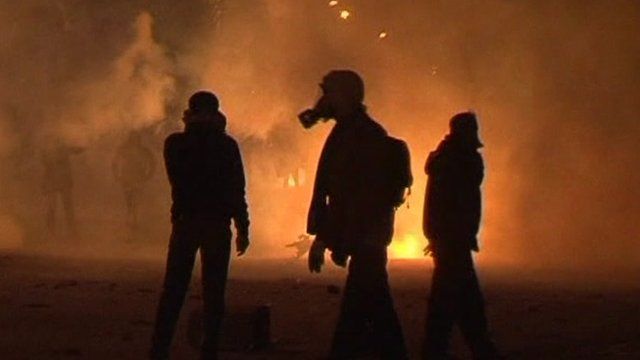 Video
Anger boils over in Egyptian capital Cairo
At least 2 people have been killed in the latest unrest in the Egyptian capital Cairo, amid continuing anger over 74 deaths after a football match in Port Said on Wednesday.
Many Egyptians blame the authorities for failing to protect fans.
A demonstrator and a soldier died on Friday as clashes continued outside the interior ministry, with police firing tear gas at stone-throwing crowds.
Violence on Thursday left two dead in Suez and hundreds injured.
BBC's Yolande Knell reports from Tahrir Square.
Go to next video: Emotions run high at Cairo station