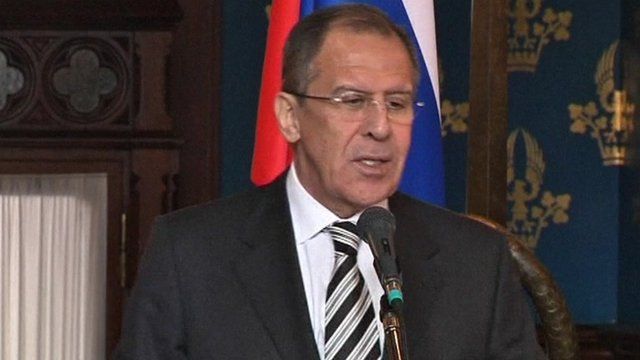 Video
Russian foreign minister to visit Syria
Russia's foreign minister and the head of the country's foreign intelligence service are heading to Damascus for talks with President Bashar Al-Assad.
Sergei Lavrov said he would not be making public the purpose of his mission, but Russia has said that it is against any attempts to bring about regime change in Syria.
On Saturday Russia and China vetoed a United Nations Security Council resolution calling on the Syrian government to end the violence against its people.
Daniel Sandford reports.
Go to next video: US 'disgust' at Syria veto