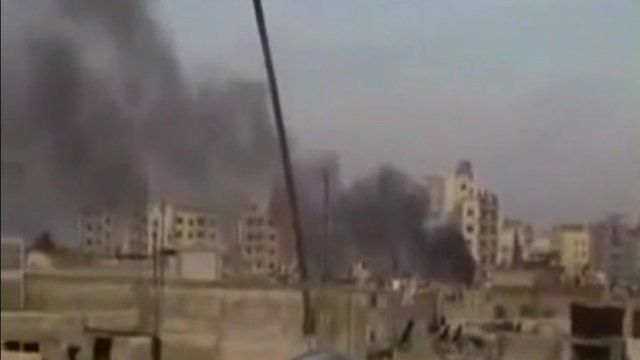 Video
Syrian assault on Homs continues for fourth day
The Syrian city of Homs is being hit by mortar and machine-gun fire for the fourth day running as forces loyal to President Bashar al-Assad seek to take control.
The BBC's Paul Wood is there, and says life is becoming increasingly difficult for residents who are sheltering in their homes.
Watch other reports from the BBC team inside Homs below.
BBC team smuggled into Homs
Paul Wood and cameraman Fred Scott report from inside the city as it comes under bombardment.
Reporting under fire in Homs
The BBC's Paul Wood reports from inside Homs where he says rocket launchers were being used against the city.
'Shelling is constant, every few seconds'
Eyewitnesses say a field clinic was hit and that most of the casualties have been civilians.
Fifth day is 'heaviest bombardment'
Paul Wood and the BBC team managed to 'slip out' of the city overnight during a pause in the bombardment.
Go to next video: Syria artillery onslaught on Homs