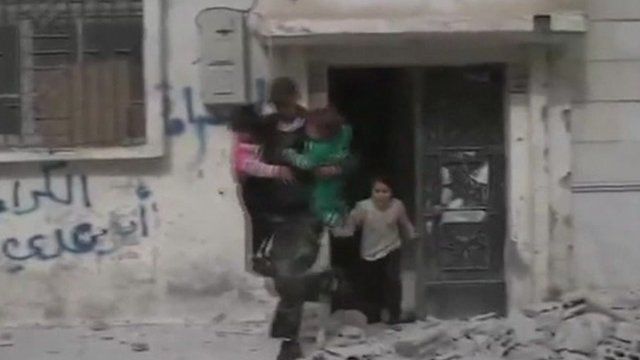 Video
Children flee artillery assault on Homs
As the Syrian army launched a fresh assault on Homs, pounding the city with mortars and artillery fire, footage has been released showing the impact on civilians and children in particular.
The United Nations Children's Fund said heavy shelling of civilian neighbourhoods in the city of Homs was "undoubtedly causing further suffering for more children".
As people tried to leave a building which had come under fire, a man carrying two children followed by a crying child could be seen fleeing to safety, as Lucy Hockins explained.
Go to next video: Syrian assault on Homs continues