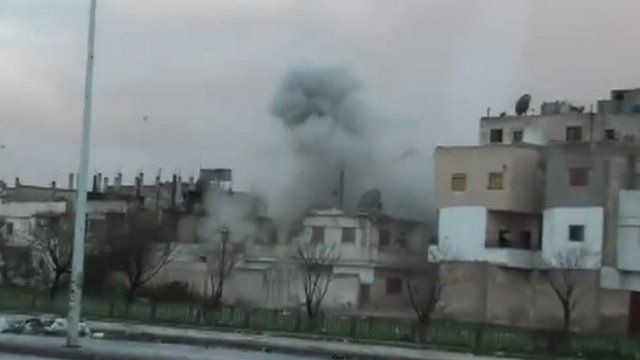 Video
Syria: Homs under 'heaviest' shelling yet
Residents of Homs have told the BBC that the government bombardment is the heaviest yet.
Unconfirmed reports suggest as many as fifty people may have been killed today, Wednesday - that figure apparently includes a number of premature babies who died when their incubators failed in power cuts.
This fifth day of bombing raises questions about exactly what was achieved by Russia's foreign minister who visited the country yesterday.
Jim Muir reports from Beirut.
Go to next video: Syrian ambassadors expelled