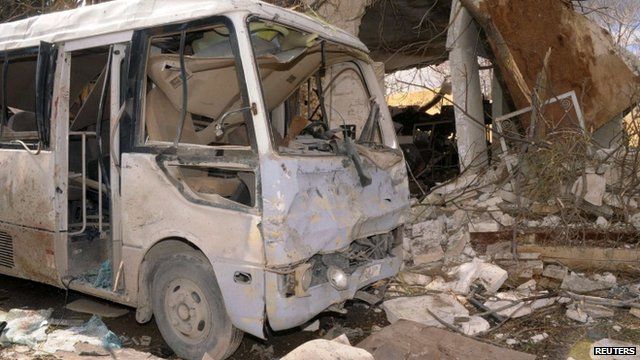 Video
Resident in Aleppo: Assad is the man to lead Syria
A resident in the city of Aleppo has insisted that President Bashar al-Assad is still the right man to lead Syria, despite months of anti-government protests across the country.
The man, known as George, was speaking on a day of bloodshed in Aleppo, where explosions killed at least 28 people according to state TV.
George blamed the violence on the Free Syrian Army but opposition activists have claimed government forces were responsible.
Go to next video: Deadly blasts hit Syria's second city