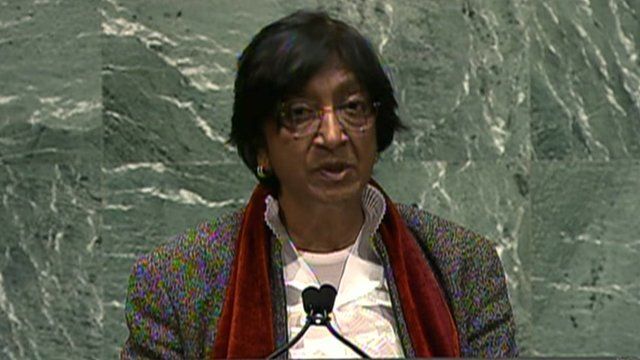 Video
UN General Assembly debates crisis in Syria
The UN General Assembly debates the situation in Syria.
Delegates are meeting after the Arab League said it was ending all diplomatic co-operation with the country, and promised to give "political and material support" to the opposition.
Last week, Russia and China vetoed a UN Security Council resolution on Syria, which would have endorsed a previous Arab League peace initiative.