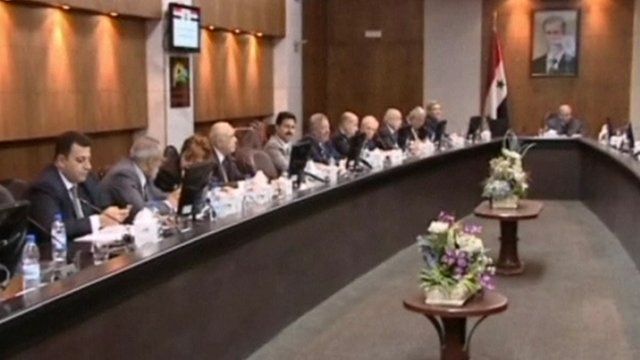 Video
Syria plans vote on constitution, says state media
Syrian President Bashar al-Assad has decreed that a referendum on the new draft constitution will be held on 26 February, state media reports.
The document drops the article giving the ruling Baath Party unique status as the "leader of state and society".
The opposition has made clear that it rejects any political moves by the government while there are still violent attacks against protesters.
Earlier, an explosion hit a fuel pipeline in the central city of Homs.
Jim Muir reports.
Go to next video: UN condemns 'ruthless repression' of Homs