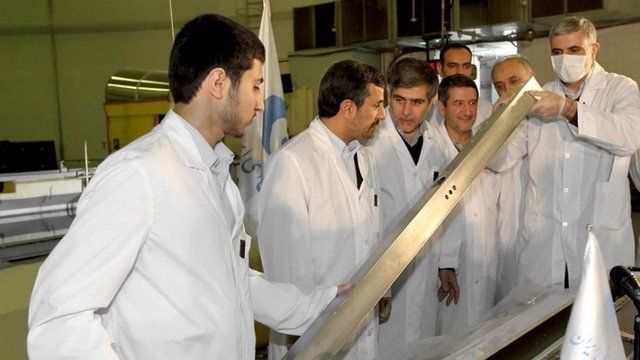 Video
Iran loads 'first domestically-made nuclear fuel'
Iran has staged an elaborate ceremony to unveil new developments in its nuclear programme.
Tehran says it has used domestically-made nuclear fuel in a reactor for the first time, and also unveiled more efficient enrichment centrifuges.
State TV showed President Mahmoud Ahmadinejad inspecting the rods as they were loaded into a reactor.
Western countries fear Iran wants to make nuclear weapons; Tehran says it only wants to produce its own energy.
James Reynolds reports.