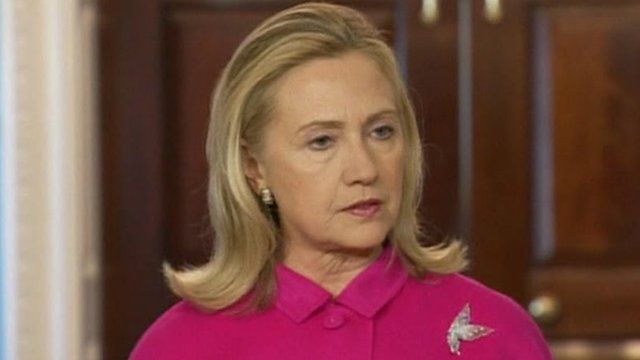 Video
Clinton: Iran must come to table on nuclear issue
Iran must be willing to engage in sustained discussions that will yield results if talks on its nuclear activities are to resume, the US secretary of state has said.
Hillary Clinton's comments came after she met EU foreign policy chief Catherine Ashton to discuss a letter from Tehran.
On Wednesday, Iran staged an elaborate ceremony to unveil new developments in its nuclear programme.
Western countries fear Iran wants to make nuclear weapons but Tehran says it only intends to use nuclear technology for peaceful purposes.
Go to next video: Ahmadinejad on Iran's nuclear progress