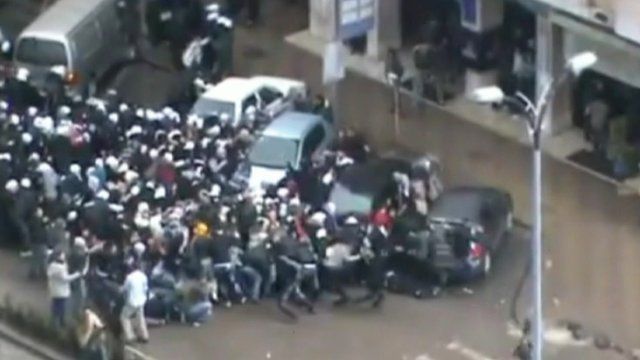 Video
Syrian security forces 'open fire on mourners'
Syrian troops have fired on mourners during a funeral that turned into a demonstration in Damascus, killing at least one person, activists say.
The shooting occurred at a funeral for people killed during a protest against President Bashar al-Assad on Friday.
The violence comes during a visit by a Chinese envoy, who urged dialogue in a bid to defuse the 11-month crisis.
Jim Muir reports from Beirut.
Go to next video: Syrian forces 'kill one at funeral'