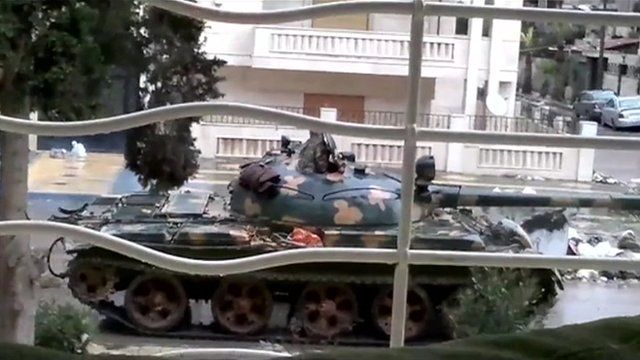 Video
Syria: Is Assad preparing ground assault on Homs?
The British Foreign Secretary William Hague says he is worried that Syria will "slide into civil war" and that the international community is "constrained" in its attempts to end the conflict there.
It comes as activists say security forces have resumed their bombardment of the city of Homs and amid mounting fears that a ground attack is imminent.
Our Middle East correspondent Wyre Davies has been speaking to refugees who have made the perilous journey across the border into neighbouring Lebanon.
Go to next video: Syrian economy 'crippled' by sanctions