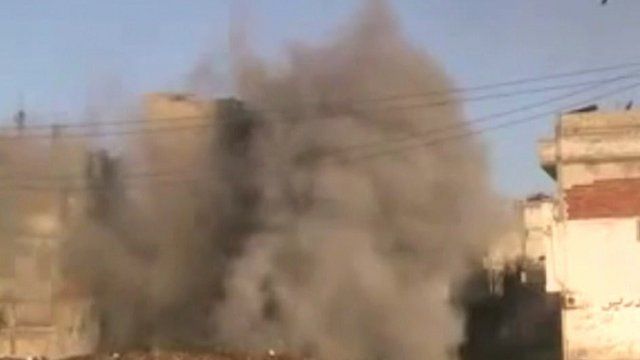 Video
Syria unrest: Heavy bombardment in the City of Homs
Rebel-held areas of the central Syrian city of Homs have come under intense bombardment from the Syrian army.
Thousands have died in Syria in an 11-month uprising against the government.
The area of Baba Amr, which has been under siege for two weeks, endured several hundred shells over a period of one or two hours, says the BBC's Jim Muir, who is monitoring events from neighbouring Lebanon.
Go to next video: Syrian City of Homs under fire