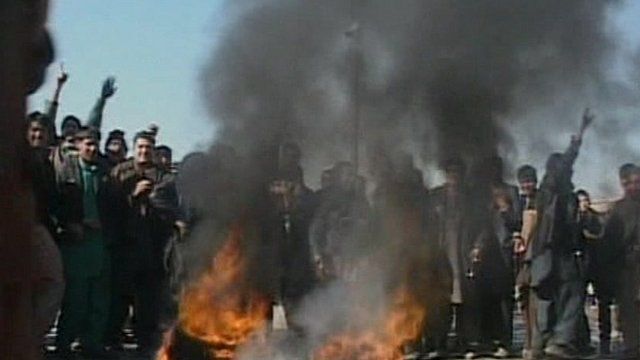 Video
Second day of protests in Afghanistan over Koran burning
At least one person has been killed and many injured in Afghanistan in the second day of protests over the burning of copies of the Koran.
There were demonstrations in Kabul and the eastern city of Jalalabad.
Generals have apologised and insisted no offence was intended but that has failed to pacify the crowds.
The Americans have claimed copies of the Koran were being used to smuggle messages.
Andrew North reports.