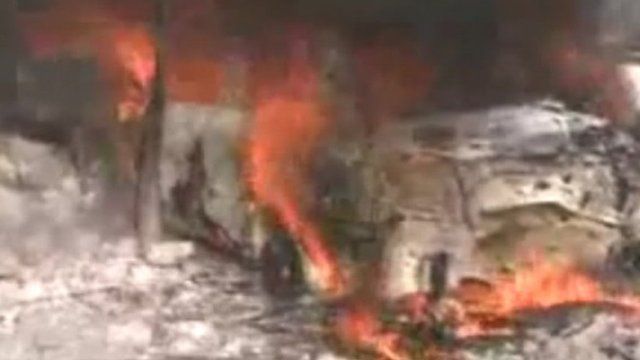 Video
Western Journalists 'killed in Homs bombardment'
The French government has confirmed that two Western journalists have been killed in the Syrian city of Homs.
A government spokeswoman named them as the American foreign correspondent, Marie Colvin, and the French photographer, Remi Ochlik.
Activists say the journalists were killed when a shell hit the house from where they were reporting in the Baba Amr district.
Syrian activist Sami Ibrahim named the journalists and gave an account of the events leading to their death.
Go to next video: Dire scenes inside Homs clinic