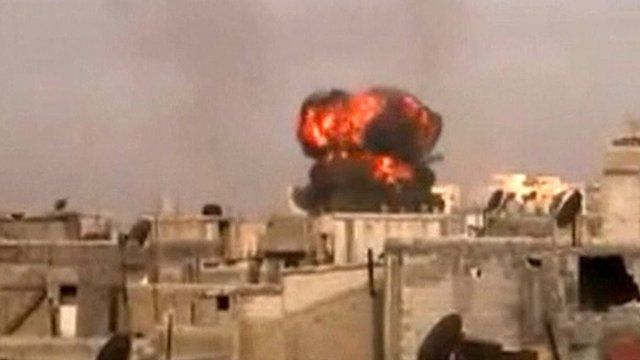 Video
Efforts to evacuate Homs, Syria, as violence continues
The Red Cross says it is resuming its attempts to rescue more Syrian civilians trapped by shelling in the city of Homs.
On Friday it evacuated several people for the first time since the army began bombarding areas of Homs last month.
Meanwhile, international pressure is mounting on President Bashar al-Assad to end his government's 11-month crackdown on opponents.
Jim Muir reports.
Go to next video: ICRC: 'Grave needs' in Homs