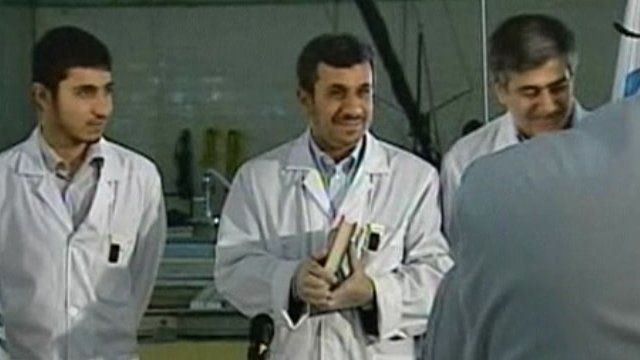 Video
Iran not co-operating on nuclear programme, says IAEA
Iran failed to co-operate with nuclear officials during two sets of talks in Tehran over the past month, the UN's watchdog has said in a report.
The International Atomic Energy Agency said that Tehran had not cleared up questions about possible military aspects of its nuclear programme.
The agency also said Iran had stepped up uranium enrichment in recent months.
In response, Iran insisted it was co-operating with the agency but defended its right to a civil nuclear programme.
Bethany Bell reports.
Go to next video: Ahmadinejad on Iran's nuclear progress