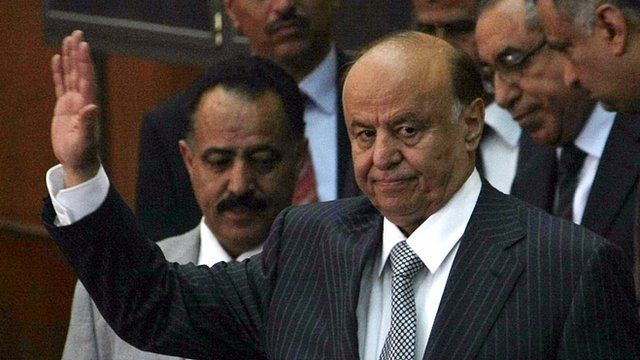 Video
Hadi takes oath as Yemen president
Yemen's new President, Abdrabbuh Mansour Hadi, has been sworn in before the country's parliament.
He replaces veteran leader Ali Abdullah Saleh, who ruled Yemen for 33 years.
Hadi was is the only candidate in a recent election held as part of a US-backed power transfer deal brokered by Gulf neighbours.
The vote came after a year of violent anti-government protests in the Arabian peninsula's poorest country.
Martine Dennis has more details.
Go to next video: Yemen looks to future without Saleh