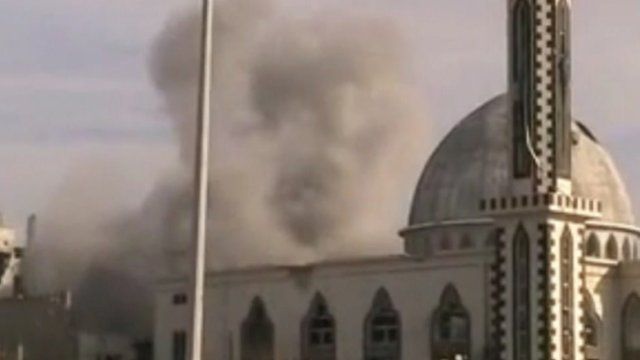 Video
Syria: 'People need intensive medical care'
A Syrian military offensive is continuing against the opposition-controlled town of Binnish, which has a population of about 40,000.
Shelling of the central city of Homs has also continued.
The European Union has agreed to impose further sanctions on the Syrian authorities.
But one Syrian opposition activist has told the BBC the help, which residents of Homs have received so far, is 'a joke'.
Abo Emad, who is in the Baba Amr district of the city, said people need intensive medical care, but are not getting it.
The Syrian government has said more than half of the electorate voted in a referendum and 90% of them approved a new constitution.
Go to next video: New EU sanctions over Syrian attacks