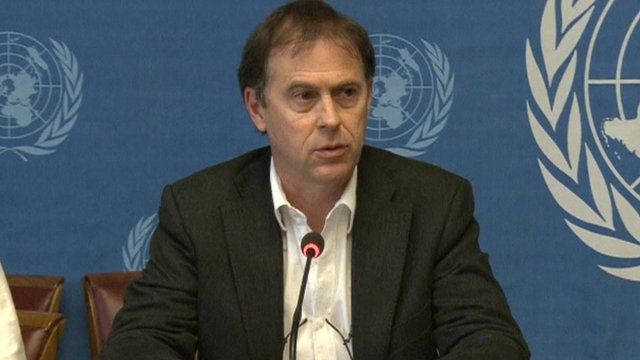 Video
Baba Amr abuse reports 'alarming' says UN
The UN's human rights body has condemned reports of abuses by government troops and pro-government militias in the Homs district of Baba Amr on Thursday.
His comments came as a Red Cross convoy arrived in the Syrian city to deliver supplies after a month-long bombardment.
Rupert Colville of OHCHR said he could not confirm the reports, but that the Syrian authorities had responsibilities under international law.
In footage purportedly filmed on Thursday in Homs the sound of gunfire can be heard.