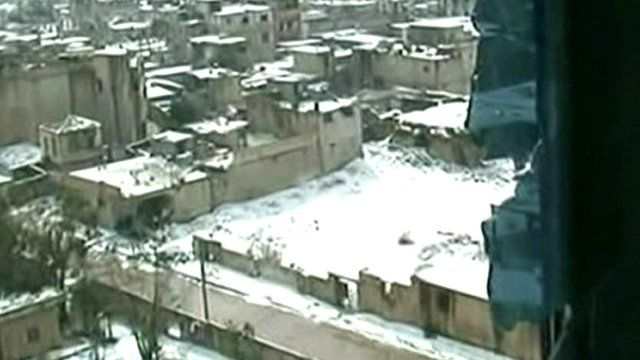 Video
Red Cross convoy arrives in Syrian city of Homs
A Red Cross convoy has arrived in the Syrian city of Homs, and is set to deliver supplies to the Baba Amr district after a month-long siege.
The Red Cross and Syrian Red Crescent have organised the fleet of seven-lorries.
They are also planning to evacuate the wounded, as the area has suffered heavy bombardment by government forces in recent weeks.
The BBC's Frank Gardner reports.