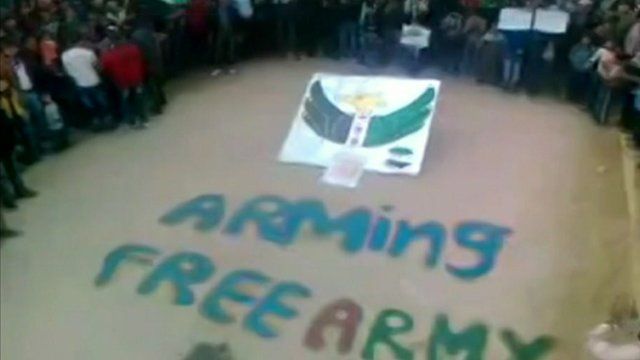 Video
Red Cross convoy bringing Baba Amr aid stopped in Homs
The Red Cross says it has been refused permission to deliver aid to the Baba Amr district of the Syrian city of Homs, despite earlier getting the go-ahead from authorities.
ICRC President Jakob Kellenberger said the hold-up was "unacceptable".
The delay has given rise to opposition allegations that government forces are trying to get rid of evidence of summary killings.
Baba Amr has suffered heavy bombardment by government forces in recent weeks.
The rebel Free Syrian Army (FSA) said on Thursday it was leaving the district in a "tactical withdrawal".
The BBC's Frank Gardner reports.
Go to next video: Cameron condemns Syria 'barbarity'