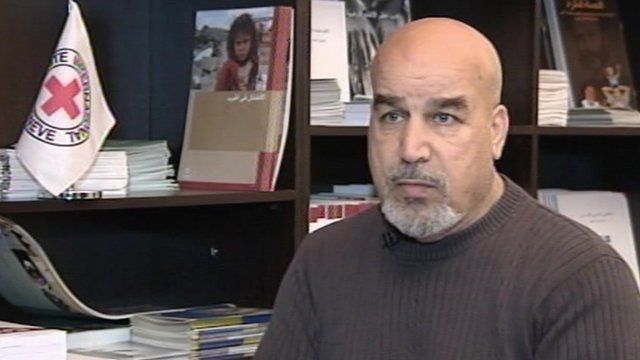 Video
Red Cross reacts to halting of Syrian convoy
The Red Cross says it has been refused permission to deliver aid to the Baba Amr district of the bombed-out Syrian city of Homs, despite earlier getting the go-ahead from the authorities.
Speaking from Damascus, Salah Dabbakeh from the International Committee of the Red Cross told the BBC that "everybody has the right to get and receive medical attention".
Baba Amr has suffered heavy bombardment by government forces in recent weeks.
The UN secretary-general said the Syrian authorities had committed clear and widespread crimes against the country's civilian population.