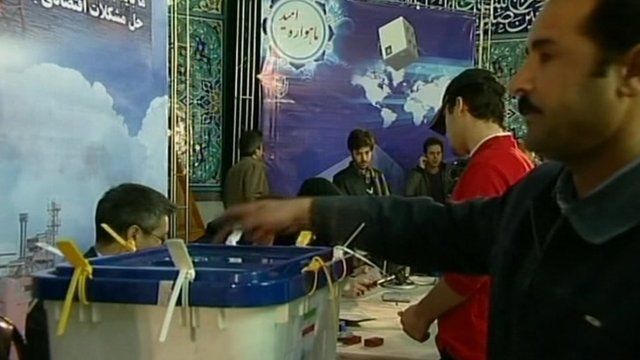 Video
Iranians cast vote in parliamentary polls
Iranians voted on Friday for the first time since the disputed presidential elections of 2009.
The opposition Green Movement - which was the focus of a government crackdown then - has boycotted this parliamentary vote, which is being seen as a test of strength between the Iran's Supreme Leader Ayatollah Khamenei and President Mahmoud Ahmadinejad.
The BBC's world affairs editor John Simpson reports.
Go to next video: Voting under way in Iran poll