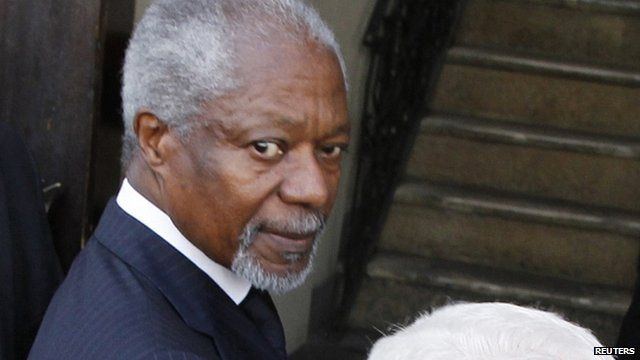 Video
Syria violence: Kofi Annan 'optimistic' after talks
UN-Arab League peace envoy Kofi Annan has said he is optimistic following two days of talks with Syrian President Bashar al-Assad.
Mr Annan said he had handed over "concrete proposals" to end the bloodshed, but acknowledged no deal was yet in place.
Meanwhile, on Monday British Foreign Secretary William Hague will chair a UN Security Council meeting which is expected to focus on the continuing violence.
Wendy Urquhart reports.