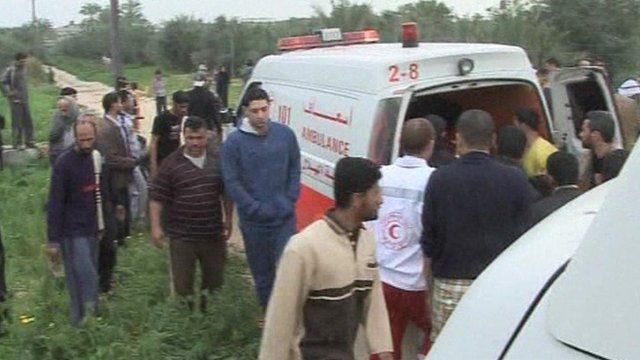 Video
Gaza militants die in Israeli air strikes
Israeli air strikes have killed two Palestinian militants in Gaza as violence continues for a fourth day.
Palestinian medical sources say a schoolboy was also killed in an explosion, but the circumstances of his death are not clear.
Twenty-one Palestinians have been killed since fighting began on Friday, with 65 others injured.
Trystan Young reports.