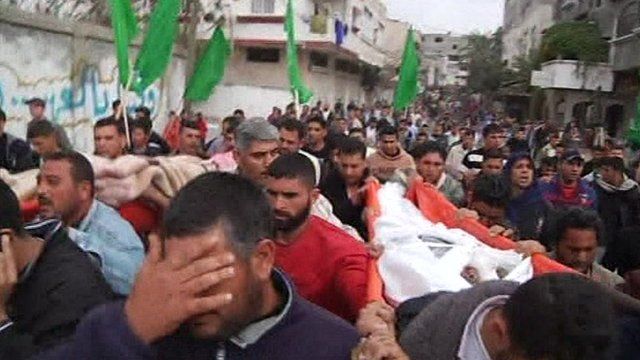 Video
Gaza: New Israeli air strikes leave four dead
At least two civilians and two militants have been killed by Israeli air strikes on Gaza, medics say, as cross-border violence continues.
The latest strike reportedly killed a 65-year-old man and his 35-year-old daughter in the Jabaliya refugee camp.
Earlier, two Islamic Jihad members died in Khan Younis. A blast also killed a 15-year-old boy in Beit Lahiya.
Israel says more that 240 rockets have been fired from the Gaza since Friday, injuring 35 people, one seriously.
Yolande Knell reports.