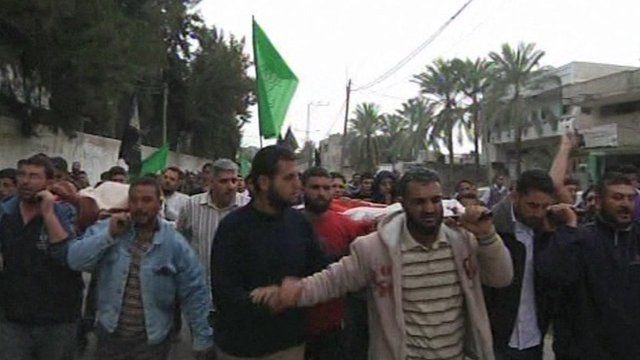 Video
Israel and Gaza militants agree truce after clashes
A ceasefire is in place between Israel and Palestinian militants in Gaza after four days of deadly clashes.
The Egyptian-mediated truce took effect at 01:00 local time (23:00 GMT Monday).
The recent violence "appears to be behind us," said Israeli Cabinet Minister Matan Vilnai.
At least 25 Palestinians have been killed in Israeli air strikes since Friday, reports say. Israel says 35 people were injured in Palestinian rocket attacks.
The BBC's Rupert Wingfield Hayes reports.
Go to next video: Gaza militants die in air strikes